Less than 1 percent of the nation's roughly 500,000 school buses are electric...
WASHINGTON (AP) — Nearly 400 school districts spanning all 50 states...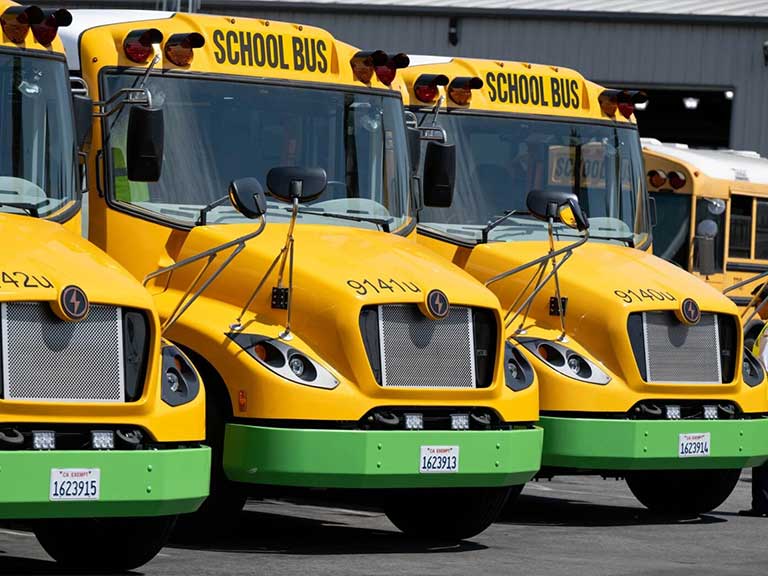 Allergies. Academic declines. Asthma. Heart issues. Cancer. Scientists have been...
This past week New Yorkers went...
New York City's yellow school buses are going green — or at least some of them. Dozens of all-electric school buses…
CLAYTON COUNTY, Ga. (WUPA) -- Students in Clayton County Public Schools will have clean-air buses to ride in after...
RICHMOND, Va. (WRIC) — Some Virginia...
Several Arizona school districts are....
Six public schools in Indiana are the first...
Get Updates from Alliance for Electric School Buses
To receive updates from the Alliance for Electric School Buses, sign up here.