Prince George's County's Board of Education considered an electric school...
Fairfax School District introduced two zero-emissions Blue Bird school buses...
The Senate Transportation Committee released legislation Thursday...
For decades, the yellow school bus has been a regular part of family life in America.
A coalition of students from all four high schools in the Boise School District...
Assembly line workers at the Thomas Built school bus factory in High Point...
Vermont Business Magazine As Vermont students headed back to school, some of them enjoyed ...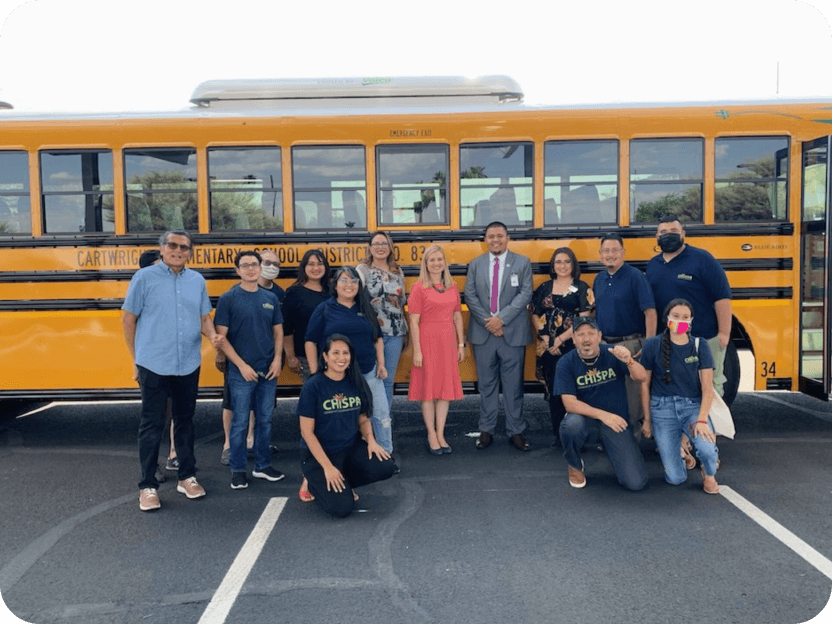 More than 4 in 10 people in the U.S. live in neighborhoods with unhealthy air...
For several years, the Miami-Dade County Public Schools had toyed with replacing...
Get Updates from Alliance for Electric School Buses
To receive updates from the Alliance for Electric School Buses, sign up here.